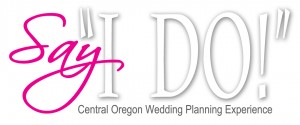 {Say I Do} A Look at Bridal Shows
{10/21/2012}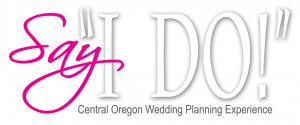 Do you still need a caterer?        How about a photographer?   Maybe you need to go ahead and secure that last vendor, or maybe you don't know what vendor you prefer and you want to see their work in person before you book?
Bridal shows are a great way to meet and talk to your vendors in person.  Pricing to attend the shows varies from a canned food donation at the door to a 100$ ticket that gives you VIP access to fashion shows and cocktail hours.  Large venues can have hundreds of vendors – sometimes creating the feel of trick or treating for brides, and it's a mad dash to collect and conquer and move on.  If you love organized chaos and that day after Thanksgiving rush to book, then these larger shows would be perfect for you.
Other shows are held in smaller venues where the pace is more relaxed, the number of vendors is manageable, and the vendors have the time to talk to you in length.  At all shows however, the vendors will have dates available and contracts for you to sign to reserve their services, if you are ready to make that commitment.
As with anything else, pick a show that represents your personality. Are you going for strictly high class, exclusive vendors? Then make sure your show will reflect that taste.  If you are working with a smaller budget or simply don't care for the fast pace sell, then the smaller shows would be better suited.  Whatever your taste, the shows are an exciting way to get your planning process started.
Bridal Shows, like the Say I Do event recently held at Ceylon Blu in Bend, OR  showcased vendors on 3 floors in the beautiful 550 building on Franklin Ave.   Everything from photographers, to event rentals, cake decorators, music and more.   Below is a short list of vendors who made the Say I Do event a huge success. Feel free to give these vendors a call, even if you didn't attend the show. They would love to talk to you about how they can make your day a success.
Sweet & Swanky Cakes               O'Brien Events                    Byron Roe Photography
Ceylon Blu                                   Star Productions                   The Sweet Tooth
Incredible Events                       The Classy Grass Trio          Rock Springs Ranch
Set In Your Way Rentals            Illuminate Your Night       Michelle Cross Photography
Celebrations Wedding &  Event Guide 
At Bend Event Music, our goal is to create magical moments for your wedding day through professionally played ceremony music. Give us a call today, and let us make your dream a reality!