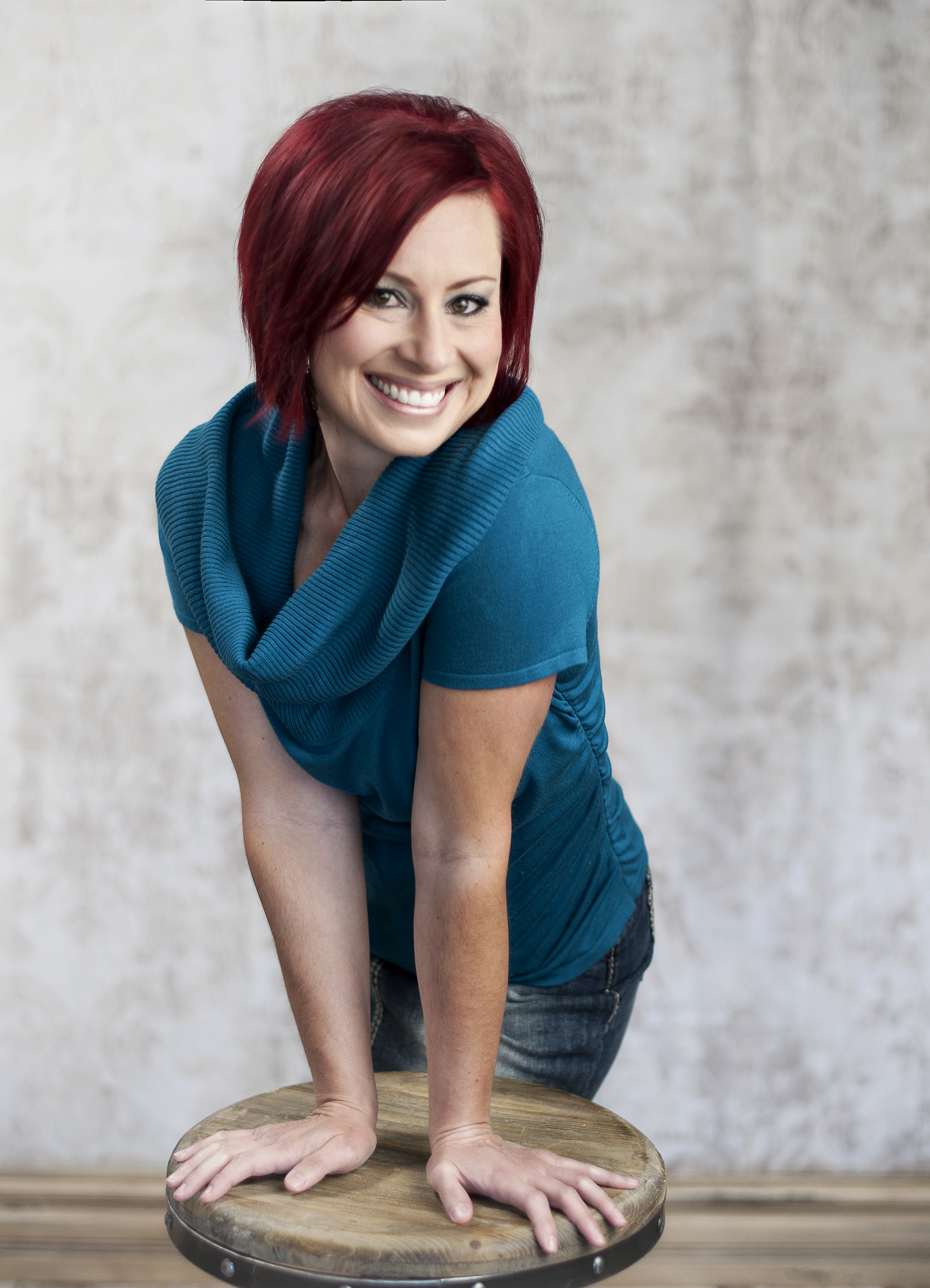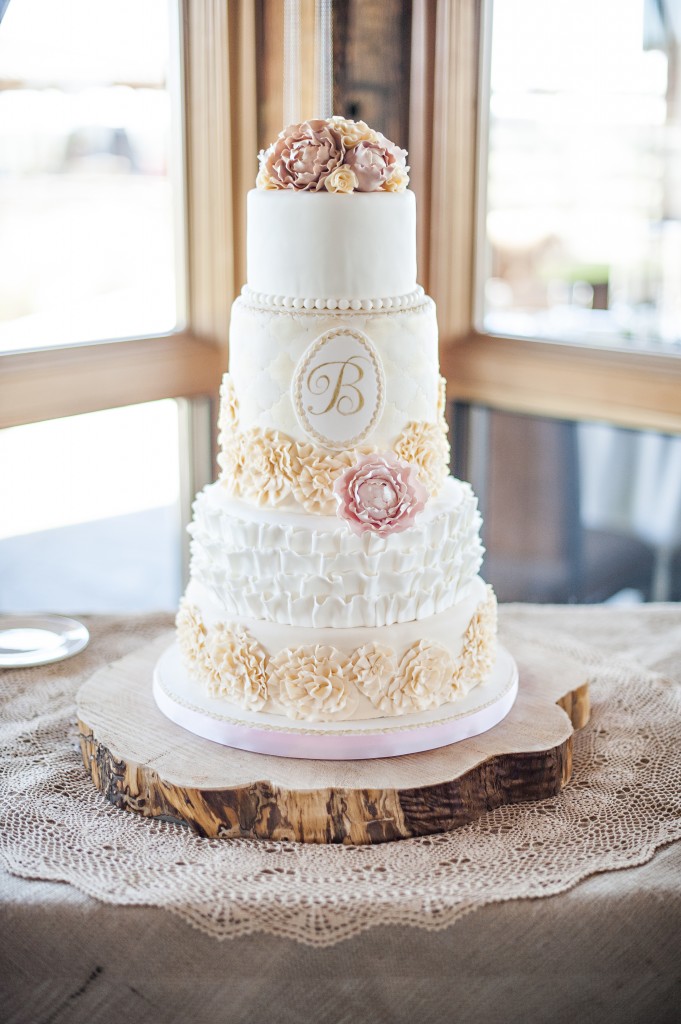 "Ideas and inspiration are everywhere! I "see cake" in many things ~ from clothing and jewelry, to artwork and fabric, to textures and patterns. I also do birthday, anniversary, shower and celebration cakes, but my focus is on wedding cakes. I make everything from scratch, with only the finest ingredients, from my certified domestic kitchen. The result is a moist and delicious cake that is sure to make all of your taste buds happy and impressed.  Thank you so much for taking the time to learn a little bit more about Sweet and Swanky Cakes.  Should you need a cake, I'd be honored to serve you!"
If you've ever had a conversation with Sonja, then you've felt the force of energy that can only be one person – Sonja McLean.  This spunky beauty shakes your hand with vigor, her eyes sparkle when she talks and if you didn't know better you'd think she walked on water.  She is generous with her time and her words, and she loves what she does. Her passion is her craft, and her cakes are pure works of art. It is my pleasure to introduce you to the creator of Sweet & Swanky Cakes, Sonja McLean.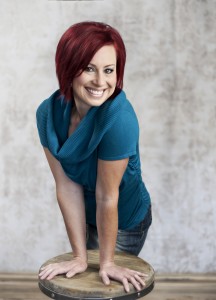 Born in Prineville,she lived in the same house out in the country until she moved to Bend when she was 19. She tells me with pride that she comes from a stable and loving family, has two brothers, lots of nieces and nephews and her parents remain happily married and still live in the same house where she grew up.
Moving to Bend, she attended massage school and eventually nursing school.  She's been working as a Licensed Massage Therapist for around 15 years as well as working in retail. She loves the Bend area and it's amazing community, and says she is quite sure she won't be leaving anytime soon because it's a wonderful place to raise her four children.
When I asked her about her current job, she exclaimed with all the beautiful enthusiasm of a child, that she is so excited to say that she is a Cake Designer!  "I absolutely LOVE my job," she says. "I get to be creative, fashionable, professional, fun, personable AND artistic!" Followed up by one of her famous smiles, it really is hard not to catch her contagious enthusiasm for life.
This next peculiar fact about Sonja only makes her creations even more impressive.  She is completely  self-taught!  "Thank goodness for books and You Tube!!! I am a bit of a perfectionist, so that trait, mixed with my tenacity and artistic streak, makes for a great catalyst to do my very best! I also draw and paint and love to incorporate those fine details on my cakes too. I always get asked if I use a stencil and the answer is NO, (laughing)  just good old-fashioned free-handed work."    
Take a look at a few of her cakes.
I know, AMAZING, right?
Here's what she had to say about the experience of ordering a cake from Sweet& Swanky Cakes.
"When a bride places an order for me to make her dream wedding cake, I tell you, I am so incredibly honored that she would allow me the privilege of takeing part in her wedding day, giving me that oh so important task.  My favorite thing to do is to compile all the different elements of her wedding- her dress, the invitation and centerpieces, the flowers and patterns, in order to get a real grasp on the theme of her wedding as well as to really get to know my couples  vision and personalities. I then will design and create a cake, personally crafted to encompass all the big and little details that this bride has spent months planning for. I put every ounce of love and passion into each and every cake I make."
Sonja, thank you for being you and thank you for allowing me the absolute pleasure of interviewing you. I'm honored to share you with everyone and can't wait to see what you create this year! ~Bethany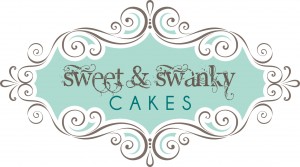 Below you will find a list of all the ways you can connect with Sweet&Swanky Cakes
Website: http://www.sweetandswankycakes.com/
Email:  sweetandswankycakes@yahoo.com
Phone: 541.350.6908
Facebook:  https://www.facebook.com/SweetandSwankyCakes, View for most current work please!!!!
Ceylon Blu:  http://www.ceylonblu.com/sweet-and-swanky-cakes/
Pieceful Weddings Blog:  http://piecefulwedding.com/puzzle/19/Thursday
You Tube:  http://www.youtube.com/watch?v=olyUHqhwphg
Central Oregon Weddings:  http://www.centraloregonweddings.com/listings.php?cat=26
Sister's Country Weddings:  http://www.sisterscountryweddings.com/directory-cakes.html
Wedding Wire:  http://www.weddingwire.com/
At Bend Event Music, our goal is to create magical moments for your wedding day through professionally played ceremony music. Give us a call today, and let us make your dream a reality!